Cast Iron bronze bearing for auto parts solid lubricant inlaid bearing
Brand

     JSB

Type

      JDB
Introduction
Cast Iron bronze bearing for auto parts solid lubricant inlaid bearing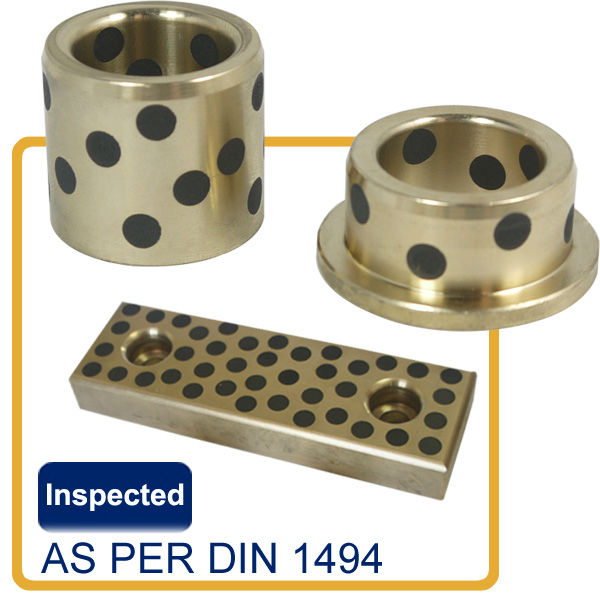 Introduction

JDB material is made of strong cast bronze based metal with special solid lubricants embedded.The base metal withstands high load and the solid lubricants provide for self-lubrication The bearing shows excellent performance with out pre-lubrication.The bearing shows excellent performance without pre-lubrication under conditions of extreme high/lower temperature with low speed. This material provides a maintenance-free bearing solution,particularly for high load,intermittent of oscillating motion.
This kind of bearing can be applied under dry,high temperature,high pressure,corrosive,water or other chemical environments when no oil can be introduced.
Now is widely be used in automotive product line,water engineering,dam gate,plastic industries,successive casting machines,steel rollers in metallurgy industry,mineral machines ships,turbo generators,hydraulic turbines and injection molding machines.
    1.The solid bronze/iron material is ideally suited for highly demanding applications in tough environments. We offer a standard assortment of plain sleeve bushings, flanged bushings and sliding plates in accordance with ISO 4379 and DIN1850. 
    2.The solid bronze body can be drilled holes and filled solid graphite lubricant, in this way it can be used in oilless environments.
    3.Also the solid bronze body can be machined oil grooves and holes, it can get better lubricating after filled with grease.

    1.Insensitive to dirty environment
    2.Resistant to shock loads and vibrations at slow speeds
    3.Enable operation with a poor shaft surface finish
    4.Good resistance to corrosive conditions
Solid Bronze bushings and plates are made completely of tin bronze, CuSn10P, which has very good machine ability. All surfaces of the solid bronze bushings are machined.
Solid iron bushings and plates are made in same way of bronze material, but it is much lower costs if you are not in high performance requirements.
    1.Construction machinery
    2.Transport equipment
    3.Pulp and papermaking machinery
    4.Off-shore equipment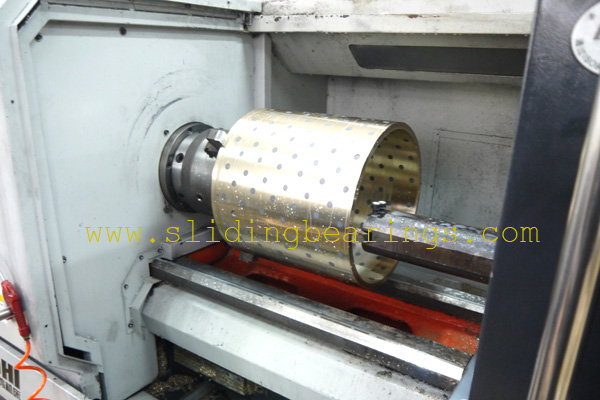 Material

Bronze

CuZn25Al6Fe3Mn3 + Graphite

Iron

Cast-iron + Graphite

Density

 

8.2g/cm3

Tensile Strength

 

>=755N/mm2

Anti-compact Tenacity

 

>=400~500KJ/m3

Hardness

 

>=200HB

Max Load Pressure

 

100N/mm2

Speed Limit

 

0.5m/s

PV value limit

 

1.65N/mm2.m/s

Friction coef

Oil Lubrication

0.03

Dry Friction

0.16

Working temperature

 

-40~+300°C
    1.Sleeve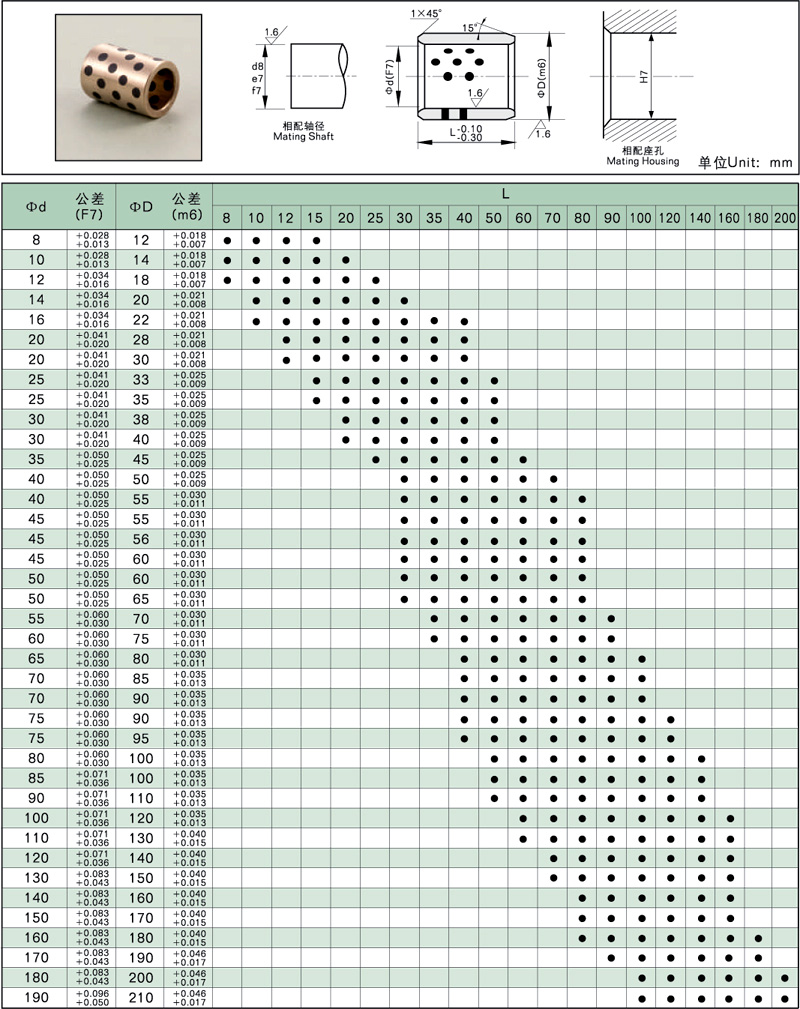 2.Flanged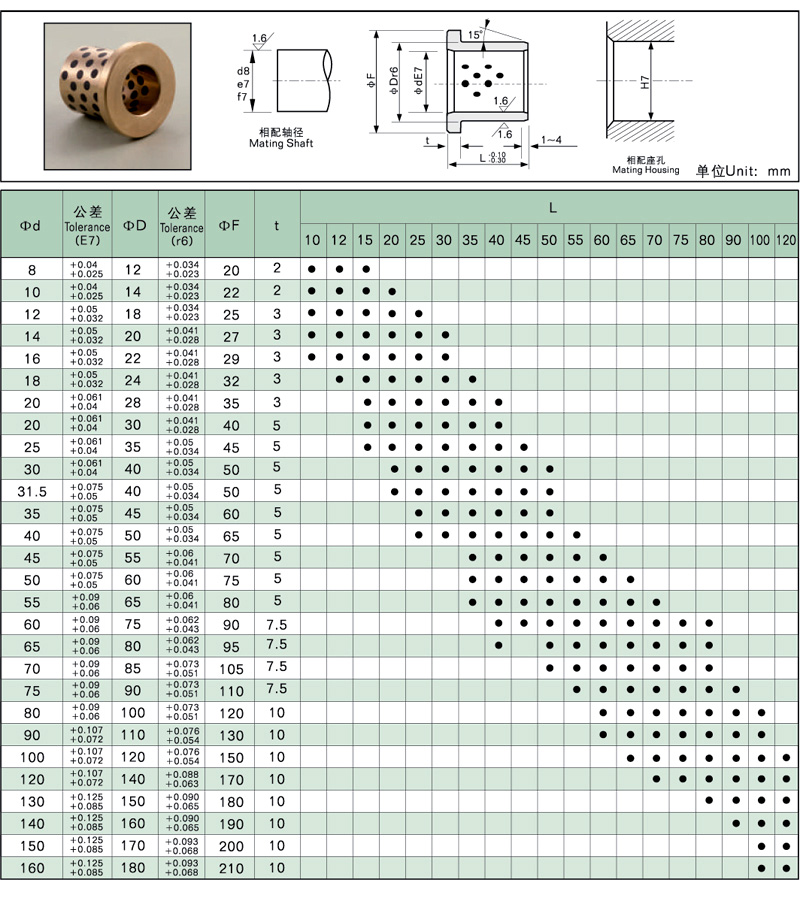 3.Washer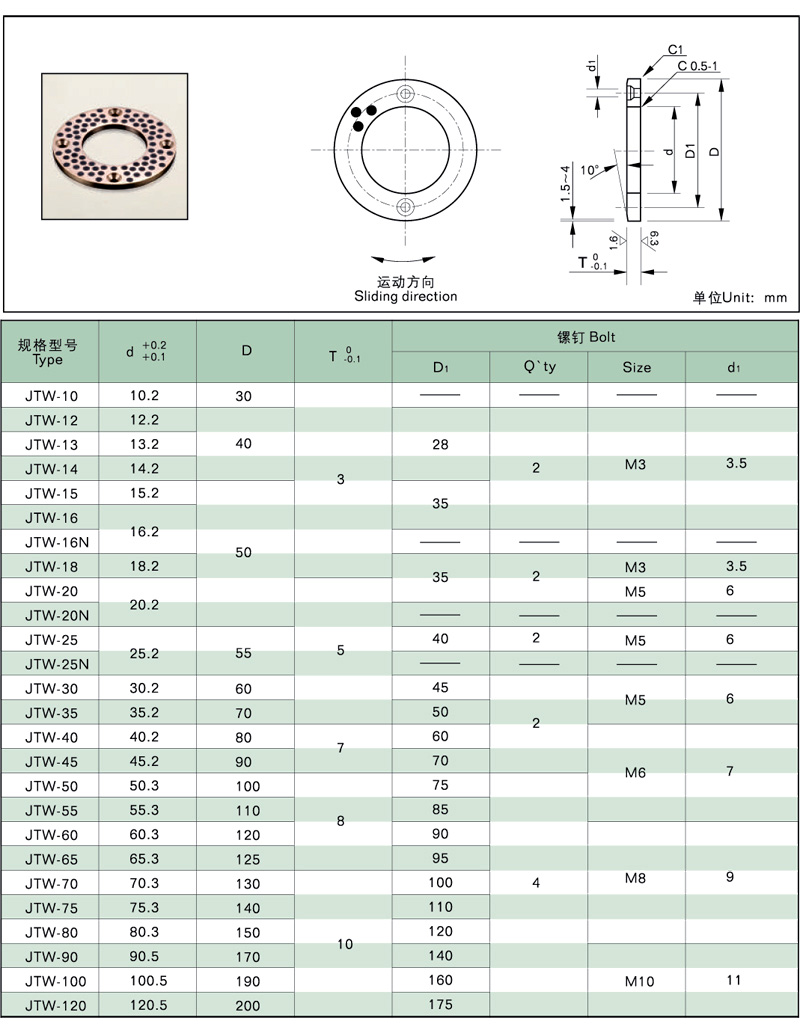 4.Sliding plate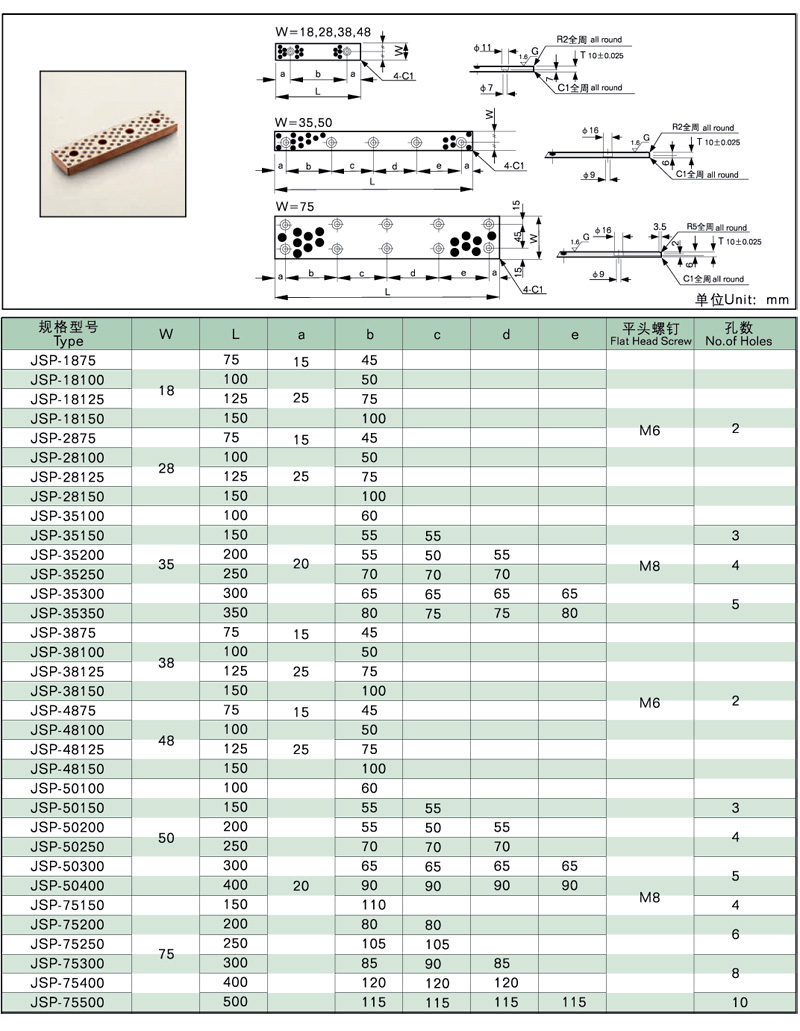 « FB090 copper alloy bronze CuSn8 guide component bearing, brass rail sleeve bushing flange Self-Lubrication Wholesale Custom Anti-Friction Casting Bronze Bushing »